‧Your Position:GIANTAH TECH INDUSTRIAL LIMITED > Capabilities
Our Capabilities
Our core competencies include molding, machining(CNC Machinery), heat treating, anodizing, grinding, painting, electrical plating, broaching, laser marking, assembly, finishing, packaging and warehousing.
We use computer numerical controlled(CNC) machines that can produce complex precision parts exponentially faster than human-controlled machines can.
What sets us apart from other sales agencies is that we are operating in a vertical integration system. We own full control on production line and are able to scale the product quality and costs and the leadtime. From product development, production, logistics to customer service, we strive to add values to our customers by providing prototype sample, ISO 9001 certified qualification, quality assurance quality control service, strategic partners, sourcing service, on-time delivery and cost savings.

Core Competencies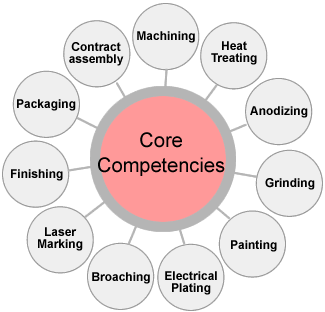 Machining, Heat Treating, Anodizing, Grinding,Painting, Electrical Plating, Broaching, Laser Marking, Finishing, Packaging, Contract assembly

Precision Control: 0.0004 inch

Value added to our clients
‧Ability to customize to client's engineering drawing
‧ISO 9001 Certified and UL listed Company
‧Quality Assurance Quality Control
‧Strategic Partners
‧Sourcing
‧On-time delivery
‧Cost savings


How it works on your order
Quoting
Machining
Finishing
Assembly
Logistics

One contract
One quote

CNC Milling CNC Turning Screw Machining Drilling & Tapping

Heat Treating
Plating
Anodizing
Grinding

By instruction
Sub-assemblies
Even to complex

Packaging
Warehousing
Delivery